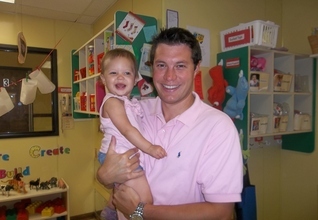 What Families Are Saying
These are honest comments from actual families based on their firsthand experience with La Petite Academy. Want an even broader overview of the La Petite Academy experience? Visit independent websites like Google and
Yelp
, where many families share their thoughts on every aspect of La Petite Academy.
"My son's first week went so much smoother than I imagined! I was a basket case on Monday morning when I dropped him off. I can't say enough positive things about Ms. Dawnie and Ms. Janetta and how they welcomed my child in and helped put me at ease. I can tell LPA is going to be a great place for us."
K. D.
Towson, MD
"From the time our son was an infant, he has received excellent care at LPA. Each step of the way, his teachers have guided his development and [have been] great partners with our family. He looks forward to going to "school" every day and we are always confident he's getting the care and attention he needs!"
Gregory and Hillary S.
Towson, MD
"Our daughter, a La Petite graduate, is top of her Kindergarten class in reading. Thank you, La Petite, for preparing her so well! The other day we mixed up our 3 year old La Petite pre-K student's work with our Kindergartener's. They are learning the same things!"
Jean S.
Towson, MD
"I am a new mom and was new to La Petite Academy, and the idea of dropping my baby off to be in the care of someone else was really challenging for me. I was very nervous to make the transition; however, it could not have gone any better than it did at La Petite. Appropriate attention is given to your child every day and you can see a true bond there between your baby and the teachers - it is clear that your baby is being loved. The staff is respectful, warm and easy to work with — and it has been a wonderful fit for our very busy lifestyle. I am so thankful to have my daughter cared for at La Petite."
Stephanie B.
Towson, MD
"When we met with La Petite, we were sold right away. We knew there were rules, expectations, set hours, referenced and qualified employees, and also a place we could voice our concerns if we had any. We also got a great group of loving, attentive teachers who always have my children's best interests in mind. My children would say that La Petite is a lot of fun and they have made some great, lasting friendships there."
Chris B.
Towson, MD
"While pregnant, I had my heart set on LPA. I am constantly reminded why LPA was an excellent choice. Every employee knows not just my children's name but who they are as a person, its' obvious they really do care! This is truly a family environment."
Traci M.
Towson, MD
"When our son arrived at LPA GBMC he was struggling due to his hearing issues. LPA worked along with us to guide, coach, and nurture him on what to do and how to do it every day. LPA celebrated his strengths and understood his journey. He is thriving and is reaching typical 4 year old milestones."
Ellen and Tucker M.
Towson, MD
"I don't know any other centers where each teacher knows my child's name and greets her by name as we walk in the building every day. The teachers are very attentive and go out of their way to make my daughter's typical day a special day. Management is also warm and welcoming. We couldn't have picked a friendlier environment."
J.G.
Towson, MD
Read Reviews from Others
or Share Your Own!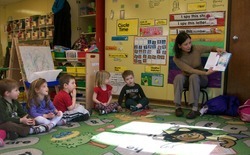 Tour Our School
See what La Petite Academy
has to offer your child.
Schedule a Tour
Pay Online
Pay your child's tuition through our online payment system.
Go Now
Like us on Facebook
Great things are happening
at our school.
Check it Out