Spring Break
Get a Preview of Our Summer Camp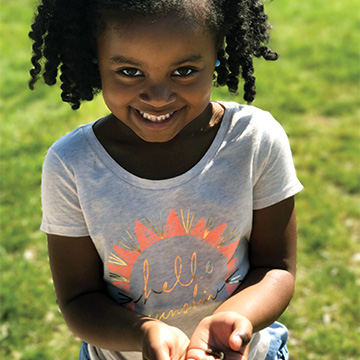 Exciting things are happening here. We're going to preview all the excitement and fun of our exclusive Camp Innovate across the week of spring break. Each day will feature one amazing summer camp theme. Our themes offer a wide variety of experiences, such as learning about animals, science, history, culture, and more
Spy Camp: Find clues and help us solve mysterious cases. We need the curiosity of good detectives and some clever investigative work.
Song and Motion Camp: Dance. Sing. Move. Campers who always have music on their minds will love this dancing/musical-themed camp.
Nature and Environment Camp: Explore our natural world, from plants and trees to oceans and the sky. Find out what our planet gives us and how we care for it.
Other camp themes may include learning about animals, science, performing arts, and culinary arts.
Plus, healthy snacks, educational experiences, and even field trips!
Contact your school for information about their specific spring break schedule.
Flex Care
Does your child have other siblings not currently enrolled at our school? No problem.
Make sure that they can also take advantage of all the fun during spring break, by purchasing a Flex Care pass. With Flex Care, you can get a pre-paid card for five days at our school—with no registration fee.
Reserve your child's spot for spring break today!
(And don't forget to register for Summer Camp, too.)

Note: Programs may vary by school. Ask your director for details.