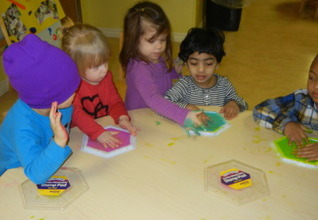 What Families Are Saying
These are honest comments from actual families based on their firsthand experience with La Petite Academy. Want an even broader overview of the La Petite Academy experience? Visit independent websites like Google and
Yelp
, where many families share their thoughts on every aspect of La Petite Academy.
"We've been with the La Petite family for more than three years and it truly has become like our second family. As the years have gone on, we continue to have great teachers who truly care and love our kids. There's nothing like having to leave your child and knowing that people who sincerely care for them are the ones with them all day. The structure, social interaction and range of activities our children are able to enjoy at La Petite is something that will continue to benefit them until they reach school age. Thank you to our La Petite family!"
Natalie D
Olathe, KS
"I love this child care! The management and teachers are all wonderful! They always have a nice, warm, friendly smile and hello when you drop off and pick up the kids. They have a wide variety of extra-curricular activities for the children if you so choose to participate."
Mike
Olathe, KS.
"At La Petite Academy, they have the kids' best interests at heart; they helped make our kids' transition as easy and as painless as possible. I believe that at this particular La Petite, they definitely see the children as children, not as dollar signs! I love it!"
Jennifer
Olathe, KS
"I know when I leave my child here, she is learning and growing into the wonderful young lady I want her to become. The teachers and management truly understand the trust and communication it takes to help raise a child. I have been so pleased at this location!"
Jamie
Olathe, KS
"My kids are young but they smile and laugh when we talk about school and they love their teachers! The staff interacts with the kids and knows everyone by name. They're always welcoming in the morning and willing to talk about their days at pick up. I've been very pleased with the care we've received!"
Scott
Olathe, KS.
"My daughter has been here since 2006 and we LOVE it. She started at 1.5 years old. They prepared her for Kindergarten so well that she continues to receive before/after school care and education at this great school. Staff and management are very friendly, helpful, and always there to help with any needs!"
Nicole
Olathe, KS.
"This school has an extended education with curriculum that is obvious in all of the classrooms! Walking through the school in the morning and afternoons is awesome; the teachers all know me, my husband and our child by name. Not sure if you'd get that anywhere else. We are so happy here!"
Chris
Olathe, KS.
"Looking back at the two years we have been at LPA has given our family a huge insight into the wonderful program we have been a part of. We have the most amazing teachers who show a deep commitment for the children in their program and they have truly become a part of our family!"
Anthony
Olathe, KS.
"My son looks forward to going here every day! I can tell a huge difference in his language and social development. He shows great interest in friends and teachers! The facility is clean and the staff is incredibly friendly. The best part is how safe and affordable it is; I couldn't ask for more!"
Riki
Olathe, KS.
Read Reviews from Others
or Share Your Own!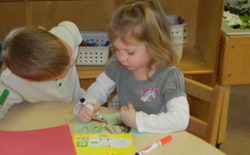 Pay Online
Pay your child's tuition through our online payment system.
Go Now
Like us on Facebook
Great things are happening
at our school.
Check it Out