Preschool and Pre-K Summer Camp
A Special Summer for Little Innovators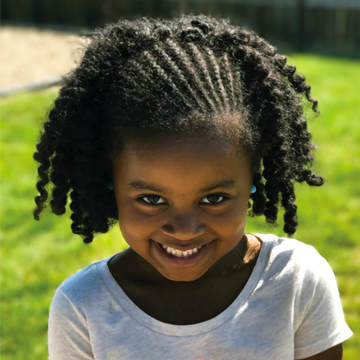 Everyone deserves a great summer, so we have an exciting Preschool and Pre-Kindergarten summer camp program for younger children, too! For 3-year-olds and 4-year-olds, weekly themed experiences include:
STEM Builders: The story of The Three Little Pigs comes to life with STEM (science, technology, engineering, and math) as children build structures out of various materials—then try to blow them down!
My First Playhouse: Explore the world of theater as you learn about drama, create puppets, and put on a puppet show!
Preschoolers: On the Move to Pre-K
As the summer winds down and a new school year is about to begin, we have an exclusive opportunity to get a head start on Pre-Kindergarten with a unique camp experience that prepares your child for their next classroom! They'll move ahead into Pre-K with confidence after learning and developing critical social-emotional and self-help skills, such as:
Responsibility
Making friends
Cleaning up
Serving lunch and snacks
Get Ready, Get Set, Become a Cadet
Is your little one starting kindergarten in the fall? Give them an end-of-summer boost for kindergarten readiness. Kindergarten Cadets is a special two-week camp theme for Pre-K children, with fun, real-world experiences and engaging learning activities. In this program, your child will discover:
Hands-on, project-based learning to grow kindergarten skills!
Math and literacy work stations for large and small groups!
Kindergarten routines such as hallway, lunch, and bus etiquette!
We help your child gain the confidence and get the necessary academic, social-emotional, self-help, and classroom skills to succeed in kindergarten.
Older siblings at home? Check out our summer camp program for school-age students.
Note: Age range and programs may vary by school.