La Petite Academy of Huntersville, NC
102 Commerce Center Drive, Huntersville, NC 28078
Tour Our School
See what La Petite Academy has to offer your child. Explore facility & classrooms, meet your child's teacher and review safety & security.
Schedule a Tour
or call 888.258.9051
Pay Online
Pay your child's tuition through our online payment system.
Pay Now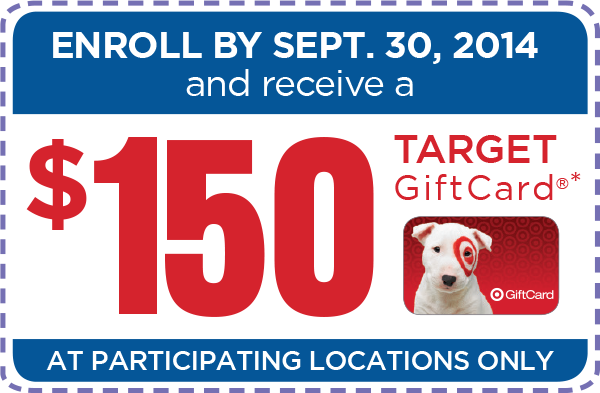 Welcome to La Petite Academy in Huntersville, NC!
Thank you for vising La Petite Academy educational daycare in Huntersville, NC! My name is Mary Joyal and I am the Academy Director. I have an associate's degree in early childhood education as well as 13+ years of experience as both a teacher and an administrator. I have personally been a part of the La Petite family since July of 2002.

Our school, which includes infant care and preschool programs, is nationally accredited by NECPA (National Early Childhood Program Accreditation). We received the award in December of 2010 and continue to meet the needs of the accreditation standards, which are higher than the state of North Carolina's childcare standards. In addition to this accreditation, the school currently holds a four star license issued by the state of North Carolina.

The academy is run like everyone involved is an extension of my own family - the children, parents, and teachers. I strive to create a safe, warm and welcoming environment and maintain an open door policy for anyone who has any concerns or would just like to sit and chat. We plan a lot of events for everyone to participate in and I work hard to ensure that families meet each other and develop strong relationships as well.

I find it rewarding when I overhear children telling their parents about the great day that they had and how much fun they had with their teachers. We are fortunate to have an outstanding staff here in Huntersville that is dedicated to our children and families. More than half of our teachers have more than five years of teaching experience. All of our teachers receive monthly training as well as ongoing training provided by the state.

Schedule a tour of our La Petite Academy educational child care center in Huntersville, NC today!
Programs we offer:
We are accredited by:
To be accredited by a nationally recognized organization, a school must promote established "best practices" in the social, emotional, physical, language and cognitive development of children.