Winston - Salem, NC Daycare
2011 Bethabara Rd, Winston - Salem, NC 27106
Welcome to La Petite Academy of Winston-Salem, NC
Welcome to our wonderful La Petite Academy educational daycare in Winston—Salem, NC! My name is Tisha Giles and I am the director. I have an associate's degree in early childhood education and will soon have my bachelor's degree in elementary education with a minor in reading. I have 11 years of experience in child care and five years of management experience. My passion has always been working with children of all ages.
Here at La Petite Academy we offer quality childcare servives. We serve children between the ages of 8 weeks to 12 years old. In our
infant care
and
preschool programs
, learning is based on individual strengths and challenges for each child. Social, emotional and academic growth are all areas in which you can expect to see your child develop. Parent/teacher conferences are held twice each year because we value your input into your child's education.
The staff here in Winston-Salem exceeds the educational standards set by North Carolina, as many of our teachers continue to attend school and further their education. We are also pleased that many of the teachers have been employed at our school for several years. Our School Age program teacher has been employed here for 20+ years as well as our twos program teacher has 8 years of experience here.
Our learning center has achieved a Quality Star Rating of three stars by the state of North Carolina. As with everything we do at our school, we continue to search out ways to improve this rating.
Please call us to schedule a tour today and see why our La Petite Academy educational child care in Winston-Salem, NC, is ranked one of the best!
A Day In The Life Of Our Students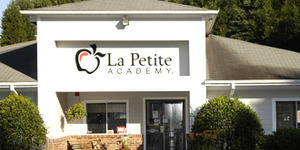 Learn more about how the highly trained teachers of La Petite Academy instill the critical-thinking, social and emotional skills every child needs to succeed in Kindergarten and beyond. All in a safe, nurturing environment.