Waunakee, WI Daycare
5896 Woodland Dr, Waunakee, WI 53597
Welcome to La Petite Academy in Waunakee, WI!
Hello! My name is Jen and I'd like to take this time to welcome you to our La Petite Academy educational daycare in Waunakee, WI! As Academy Director, I bring 13 years as an educator as well eight years of experience in the management field. I truly enjoy the family atmosphere we have created within our school. At La Petite, our
infant child care
and
preschool programs
provide the perfect foundation for learning and child development.
We pride ourselves on the professional level of customer service and the personal level of care and commitment we give. So it's no surprise we were named Best Childcare Facility in Waunakee 2011 by the Waunakee Tribune! We are proud of our academy's strong feeling of family values and trust. We create a professional and safe learning environment while maintaining the excitement to learn.
Our teachers have a combined tenure of over 150 years in the child care field! Many of them have individualized talents they share with the team to enhance the learning capabilities of each individual child. They take the time each year to further their education by attending Continuing Education Classes or taking steps to advance their education.
I have an open-door policy that encourages parents to speak with me at any time. We plan monthly events, inviting all families to participate, that create strong relationships between our staff and families, as well as bonding among our families.
To keep your child safe, our school is equipped with locked entrances at all times because safety is a top priority for us. Only parents and staff are allowed to have access to the building during operating hours.
Every child deserves a great start to their education and La Petite Academy educational
preschool in Waunakee
, WI has what your family is looking for. Call us today to schedule a tour; we'd love to have you join us!
A Day In The Life Of Our Students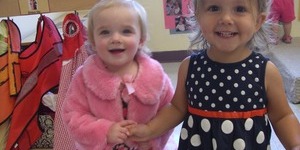 Learn more about how the highly trained teachers of La Petite Academy instill the critical-thinking, social and emotional skills every child needs to succeed in Kindergarten and beyond. All in a safe, nurturing environment.