Sherwood, OR Daycare
15940 Tualatin-Sherwood Road, Sherwood, OR 97140
Welcome to La Petite Academy of Sherwood, OR!
Thank you for visiting La Petite Academy educational daycare in Sherwood, Oregon! My name is Hanna Vogel and I am the Academy Director. My Assistant Director is Teresa Stafford, and we have a wonderful team of long-term, dedicated teachers. Together we strive every day to create a warm and welcoming environment, whether it be for our
infant care
or
our preschool programs
, where each child is valued and respected for their unique individuality.
I have been the Director here in Sherwood since 2001. I have had the pleasure of watching many children from this and surrounding communities learn and grow. I cannot imagine a more fulfilling job to have.
I run this daycare here in Sherwood like everyone involved is an extension of my own family - the children, parents, and teachers. I strive to create a warm and welcoming environment and maintain an open-door policy for anyone who would like to talk. We plan a lot of events for everyone to participate in and I work hard to ensure that families meet each other and develop strong relationships as well.
Please stop in and see us, we would love the opportunity to show you how we can provide your child with a lifelong love of learning at our educational center for child care in Sherwood, OR.
A Day In The Life Of Our Students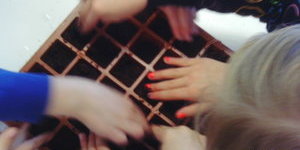 Learn more about how the highly trained teachers of La Petite Academy instill the critical-thinking, social and emotional skills every child needs to succeed in Kindergarten and beyond. All in a safe, nurturing environment.