San Ramon, CA Daycare
1001 Market Place, San Ramon, CA 94583
Welcome to La Petite Academy of San Ramon, CA
Hello and thank you for visiting La Petite Academy, an educational daycare in San Ramon, CA. It's a home away from home. La Petite is located 1001 Market Place in San Ramon; near the Bishop Ranch area. La Petite has been providing care for children over 20 years ranging from 6 weeks to 12 years of age.
At La Petite Academy, we offer
infant child care
,
preschool
and other programs that provide the perfect foundation for learning and child development. La Petite Academy was voted best daycare of 2012 by a poll that was conducted on San Ramon Patch. We were honored to be nominated and also honored how parents spoke about the care they are receiving and had received in the past.
We welcome you and your family to come and visit our center and see how we make a difference in each child learning. We are here to help the growth of each child and make their learning a brilliant beginning. Schedule a tour of our amazing facility for child care in San Ramon, CA.
Thank you for stopping by the home page. If you have any questions please call (925) 277-0626 we are happy to speak with you.
Thank you,
Maricar Abasta-Castro
Academy Director
A Day In The Life Of Our Students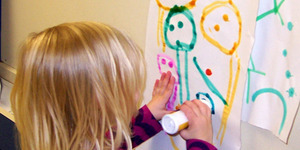 Learn more about how the highly trained teachers of La Petite Academy instill the critical-thinking, social and emotional skills every child needs to succeed in Kindergarten and beyond. All in a safe, nurturing environment.