Raleigh, NC Daycare
6601 Pleasant Pines Dr, Raleigh, NC 27613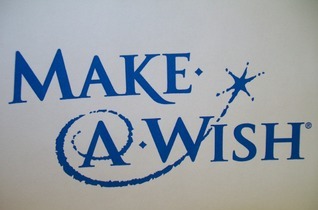 In The Community
Our school helps raise money for Make-A-Wish Foundation every year in October, by doing a week fundraiser with different events such as bake sales, basket raffles, spaghetti dinner to go night, ice cream night, and jean week for teachers to raise as much money possible for the charity.

We also have community workers such as the fire department, police officers, and dental hygienists come talk to the children for our community helper theme. The children get excited to know what is going on in our community and seeing people who work in the community helps them want to learn more!

Being involved in the community helps reinforce many lessons we teach in the classroom. For instance, lessons like cooperation and helping others take on more meaning when the children are actively involved in positive contributions to the community.
Make-A-Wish Foundation® and Ronald McDonald House Charities®
La Petite Academy improves the lives of children. That's also the mission of The Make-A-Wish Foundation® and Ronald McDonald House Charities.®
Our support helps them do great things for the children in our local communities and in communities around the world. It also does great things for the children at La Petite Academy - they learn lessons about compassion and caring that will last a lifetime.
For more information about our school's involvement, please feel free to talk with us.
Come visit us!