Raleigh, NC Daycare
7601 Six Forks Rd, Raleigh, NC 27615
Visit Us at La Petite Academy in Raleigh, NC
Hello, and thank you for your interest in our educational child care facility in Raleigh, NC. My name is Chandra Barbour and I am the Academy Director. I have worked in the field of early childhood as a teacher, trainer, mentor and director for 20 years. I have a master's degree in education and I am currently working on my PhD in early childhood education. As an early childhood professional, I feel it is important to stay up to date with current research and best practices of
infant care
and early childhood education to ensure our children are receiving quality care.
The critical period in any person's life is the very early childhood years. We know if you surround a young child with a safe and stimulating learning environment — one focused on positive influences - you will ensure the appropriate and healthful development of that child.
We pride ourselves in having a dedicated staff here in Raleigh that have been committed to the early education field for a combined total of more than 70 years. Our staff are certified in CPR and First Aid. All staff members also have their North Carolina Credentials and are currently enrolled in completing various degree levels in the field of early childhood. Our
infant
teachers and members of management also have completed a Sudden
Infant
Death Syndrome class, which means we have been properly trained to ensure we promote
infant
health.
Our teaching staff is also trained in infectious disease control, injury prevention, and child abuse awareness. Throughout the year, our teaching staff and management team participate in professional training conferences.
My goal is to ensure your child is in an environment that nurtures and respects them and that will foster and encourage learning in all areas - emotional, social, cognitive, and physical on whatever level is appropriate for the development of each individual child.
Please schedule a tour of our amazing La Petite educational child care in Raleigh, NC today to learn more!
A Day In The Life Of Our Students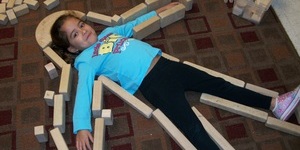 Learn more about how the highly trained teachers of La Petite Academy instill the critical-thinking, social and emotional skills every child needs to succeed in Kindergarten and beyond. All in a safe, nurturing environment.