Puyallup, WA Daycare
1006 39th Ave. SE, Puyallup, WA 98374
Welcome to La Petite Academy in Puyallup, WA !
Welcome to La Petite Academy educational daycare in Puyallup, WA! My name is Kim and I am the Academy Director of this great school. I have a bachelor of arts degree in community recreation and 27 years combined years experience as a teacher and director. Drawing from this experience and education, I can confidently say that La Petite Academy offers the best
infant daycare
and
private preschool
opportunities in Puyallup, WA.
I have one of the most rewarding jobs a person could have.I get a great deal of joy watching the children learn new task and acquire new skills and become successful. I also enjoy interacting with the children and their families.
You can tell we've created a warm, inviting place where children love learning. You can feel it the moment you walk through our doors. It's a place where each of us strive to make learning a fun experience.
I am especially proud of our staff here in Puyallup. Our team provides a safe and educational atmosphere and works hard to ensure every child's needs are met. They're among the finest educators in the business. More than 50 percent of our staff have five years experience with this facility. A health nurse also visits our
infant
room once a month.
We think we've created a pretty exciting place to learn.I welcome you to stop by or call for a tour so you can see for yourself how much our academy for child care in Puyallup, WA has to offer!
A Day In The Life Of Our Students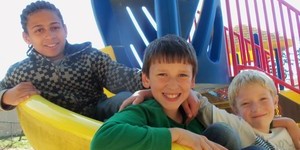 Learn more about how the highly trained teachers of La Petite Academy instill the critical-thinking, social and emotional skills every child needs to succeed in Kindergarten and beyond. All in a safe, nurturing environment.