Pelham, AL Daycare
2825 Highway 31 South, Pelham, AL 35124
Welcome to La Petite Academy of Pelham, AL!
Welcome to La Petite Academy in Pelham, Alabama. My name is Stacy Richey and I am the Academy Director here. I hold a National CDA and Director's Credential, many college credits in early childhood education and certificates of training in every category of early childhood development. I am very passionate about the industry we work in; I am a huge advocate for young children and the teachers who work with them every day. I have high expectations and I hold myself and staff accountable each day. I will work hard for you and your children day in and day out. Although I have worked within the industry for 16 years, I continue to learn new things daily.

Our facility is a leader in education, providing programs for infants and preschoolers through school-age. Each day, your child will be engaged in educational activities that take place in a secure, caring and enriched environment. We treat each child and parent with understanding and respect, while being responsive to your individual needs and expectations.

The teachers here at La Petite in Pelham are dedicated to providing your family with an excellent program that instills a love of learning through curriculum implementation, quality assurance and top notch quality of service. As a Director, my goals are simple: be the best at what we do; be passionate and truthful; and be an advocate for young children for, after all, we hold the future in our hands.

This school opened in August 1988 with the goal of providing the best early education for families in the Shelby County area. Because our teachers and families remain committed to the children, we are confident we have achieved that goal!

Parents are welcome any time to take a tour of the academy and see how the children work and play on a typical day. Schedule a tour of our fantastic La Petite educational child care in Pelham, AL today!

A Day In The Life Of Our Students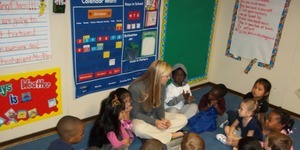 Learn more about how the highly trained teachers of La Petite Academy instill the critical-thinking, social and emotional skills every child needs to succeed in Kindergarten and beyond. All in a safe, nurturing environment.