Orlando, FL Daycare
2650 Pembrook Drive, Orlando, FL 32810
Welcome to La Petite Academy on Pembrook Drive!
Welcome! My name is Nicole Nesmith, the Academy Director of our La Petite Academy in Orlando, FL. I hold both a CDA and a Florida Director Credential and have more than eleven years of experience in early childhood education.
Our Academy became nationally accredited by NECPA (National Early Childhood Program Accreditation) in February of 2012 and was awarded a Gold Seal certification. We are very proud of this accomplishment and strive every day to uphold quality standards of care and education.
We provide an enriched, stimulating
preschool
environment which is the ideal place for children to learn social-emotional "literacy"-behavior in a learning community, respect for others and a sense of confidence and competence.
Your child is bursting with curiosity and wants to seek out new experiences and new friends. Children need to be engaged and nurtured at the same time. They require challenges, respond to motivation and crave praise. At La Petite Academy, we supply them both the freedom and the instruction to thrive.
Our staff are well-trained and educated, with many holding a CDA or higher. All are first aid and CPR certified and many are bilingual. I believe our dedication to providing the highest quality of care and education truly set us apart from others.
It's never to early to get a jump on learning! We invite you to tour our La Petite Academy educational facility. We look forward to meeting your family.
We are accredited by
To be accredited by a nationally recognized organization, a school must promote established "best practices" in the social, emotional, physical, language and cognitive development of children.
A Day In The Life Of Our Students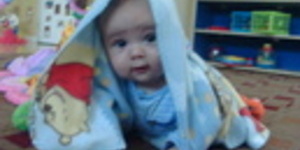 Learn more about how the highly trained teachers of La Petite Academy instill the critical-thinking, social and emotional skills every child needs to succeed in Kindergarten and beyond. All in a safe, nurturing environment.