Memphis, TN Daycare
2914 Hickory Hill Rd, Memphis, TN 38115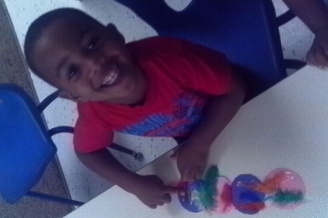 Two-Year-Old
Our Two-Year-Old Program is based on Whole Child Education. Classrooms are designed specifically for curious and energetic two-year olds with open shelves and easy-to-reach supplies. Every classroom also features six distinct interest centers. There's a storytelling center, a games center, a puzzles center, a sand and water center, and more. Listening to stories, singing songs, playing games and doing art projects are the best ways for two-year-olds to develop important language, cognitive, social and movement skills.
To help you monitor your child's progress, we provide details of everything your child does, each day.
For more information on our Two-Year-Old Program, schedule a tour.
Our specially-designed program for this age group provides guided exploration and investigation, while allowing for the independence they crave. Molding clay, constructing with blocks, investigating the natural world, and engaging in group activities all help refine motor, cognitive, and social skills for your 2-year-old.
My children have been at La Petite Hickory Hill for over five years. I love the environment and staff. I feel very pleased with the care and attention my children are given while at the center. The Summer Camp program is awesome!
-Marvita M.
Memphis
Come Visit Us!