Memphis, TN Daycare
8037 Meadow Vale Drive, Memphis, TN 38125
Welcome to La Petite Academy of Memphis, TN!
We are happy to welcome you to our educational daycare in Memphis, TN! Our academy offers the best
infant care
and
preschool programs
in the area!
We assure you that your child will get the academic foundation that will guarantee a future that is beyond exceptional. Staff members are highly qualified and exceedingly capable to make a positive difference in your child's life. The children are attending a school that is safe, secure and full of actively engaged learners.
Because communication is important to us here in Memphis, we work extra hard to ensure that all families are comfortable and have opportunities to meet with other families. We run this learning center like everyone involved is an extension of my own family - the children, parents, and teachers. We strive to create a warm and welcoming environment and maintain an open-door policy for anyone who would like to talk. We plan a lot of events for everyone to participate in and I work hard to ensure that families meet each other and develop strong relationships as well.
Please stop by or call for a tour of our education-driven child care in Memphis, TN!
A Day In The Life Of Our Students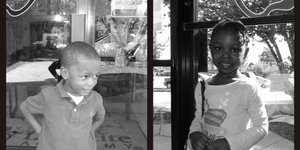 Learn more about how the highly trained teachers of La Petite Academy instill the critical-thinking, social and emotional skills every child needs to succeed in Kindergarten and beyond. All in a safe, nurturing environment.