Memphis, TN Daycare
8037 Meadow Vale Drive, Memphis, TN 38125
Welcome to La Petite Academy of Memphis, TN!
La Petite Academy at Hacks Crossing welcomes you to our early childhood learning center, conveniently located at the corner of Hacks Crossing and Meadow Vale Lane in Memphis, TN!

My name is Priscilla Herron, and as the Academy Director, I would like to extend a warm welcome to you and your family! I have more than 18 years of experience in Early Childhood Education and have worked in a variety of early childhood settings. I hold an A.S. in Early Childhood, a B.S. in Child Development, and a Master's degree in Early Childhood Studies with a Specialization in Diversity.

I am very passionate about my work with children and families, and I value each family that I serve. I understand that early childhood experiences are not just for the child, but are ultimately for the entire family. I assure you that my staff and I will do everything in our power to make your child's early education experience a positive and memorable one for the whole family.

We offer programs for children ages 6 weeks to 13 years of age, along with age-appropriate curricula that support the development of the whole child and are implemented by knowledgeable, experienced teachers. Our wonderful staff of teachers is caring and committed to ensuring the safety and well-being of the children in our care. They continuously engage in monthly trainings that are relevant and supportive of their work with children.

We understand that families are an important part of our program, and we strive to create a warm and welcoming environment by maintaining an open-door policy with them. We also plan monthly Parent Retention activities to express just how much we appreciate our parents.

If you are looking for quality care for your precious child, feel free to contact us by phone, online, or in person to schedule your tour today! We would love to make your family a part of ours, here at La Petite Academy educational daycare in Memphis, TN!
A Day In The Life Of Our Students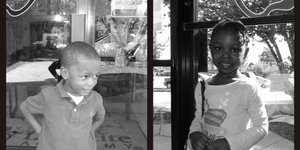 Learn more about how the highly trained teachers of La Petite Academy instill the critical-thinking, social and emotional skills every child needs to succeed in Kindergarten and beyond. All in a safe, nurturing environment.