Los Angeles, CA Daycare
750 N Alameda, Los Angeles, CA 90012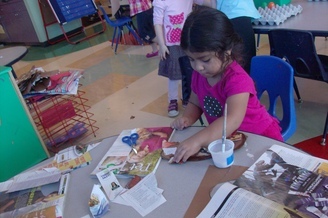 Pre-Kindergarten + Kindergarten Prep
The La Petite Academy® Journey® Curriculum is specifically designed to meet the child care and learning needs of four- and five-year-old children. This challenging, fun and age-appropriate program engages the whole child, helping to hone thinking, reasoning and communicating.
Kindergarten Prep Enhancement
In addition to the skills they'll learn in Pre-K, students can build on specific Kindergarten skills with the K-Prep enhancement. This enhancement provides offerings to children who are 4 or 5 years old and will be eligible for Kindergarten next fall. Children will practice extra reading and math, extended seat work, handwriting skills, and letter formation.
To keep you informed about your child's progress, we provide weekly written communications and quarterly assessment reports.
To learn more about our Pre-Kindergarten and Kindergarten Prep Programs, schedule a tour.
Thank you for making La Petite a second home for our daughters. You guys are an amazing team making the lives of families happy to know their children are in a safe, loving environment. Thank You!
-The Rodriguez Family
Los Angeles
Come Visit Us!