Jacksonville, FL Daycare
6601 Argyle Forest Blvd, Jacksonville, FL 32244
Welcome to La Petite Academy of Jacksonville!
Thank you for taking the time to find out about our La Petite Academy educational daycare in Jacksonville, FL. My name is Valerie Thompson and I am the Academy Director of this great school that features leading
infant care
,
preschool programs
and other age-specific opportunities. I've been with the company for three years and I have been in early childhood education for 15 years.
I have worked in private centers and managed government centers. I have a degree in early childhood education, and a National Child Development Associates (CDA).
It's important for me to know all the children in my building and have a special relationship with the families. Our teachers here are outstanding. They love their job as well as the children in their care. Our teachers help your child become lifelong learners using hands-on activities, exploration and discovery, and through their interactions with our students.
Everyone at La Petite Jacksonville feels a sense of accomplishment knowing we are providing exceptional, quality learning to our children in a warm, nurturing environment that exceeds parents' expectations. Our school respects and values every child for who he or she is. We provide the comforts of home with the highest standards of learning, as well as giving children new opportunities to grow and excel as individuals and in group settings.
Exciting children about learning is our mission. If you are looking for an education-driven child care in Jacksonville, FL, call our La Petite Academy and come visit our school to see what all the other parents are talking about! I know you will love my school as much as I do.
We are accredited by
To be accredited by a nationally recognized organization, a school must promote established "best practices" in the social, emotional, physical, language and cognitive development of children.
A Day In The Life Of Our Students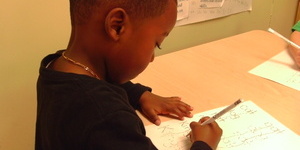 Learn more about how the highly trained teachers of La Petite Academy instill the critical-thinking, social and emotional skills every child needs to succeed in Kindergarten and beyond. All in a safe, nurturing environment.