Indianapolis, IN Daycare
8860 E. 10th Street, Indianapolis, IN 46219
Every Child Deserves A Brilliant Beginning!
I'd like to take this opportunity to welcome you to our wonderful La Petite educational daycare in Indianapolis, IN! My name is Michelle and I am the Academy Director of this great school. I have eight years of experience as a director and over 15 years as a teacher.
I have personally been with La Petite Academy for almost 20 years. Drawing from this experience, I can confidently say La Petite Academy offers the best
infant daycare
and
private preschool
in Indianapolis, IN.
I enjoy the relationships I develop with our children and their parents. It is important to me to be a leader in early education and I feel a great sense of accomplishment watching children grow and succeed.
Our team provides a safe and educational atmosphere and works hard to ensure that the needs of every child are always met. More than 75 percent of our teachers have a degree or Child Development Associate (CDA) certification, and more than half of them are long-term employees.
We value our relationship with parents and know our facility will provide your child with the tools and skills they need to succeed. Call our La fantastic La Petite Academy educational daycare in Indianapolis, IN today and schedule a tour!
A Day In The Life Of Our Students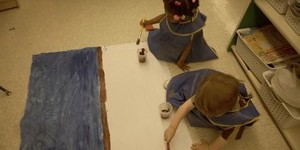 Learn more about how the highly trained teachers of La Petite Academy instill the critical-thinking, social and emotional skills every child needs to succeed in Kindergarten and beyond. All in a safe, nurturing environment.