Hampton, VA Daycare
715 Little Back River Road, Hampton, VA 23669
Welcome To La Petite Academy of Hampton, VA
I'd like to take this opportunity to welcome you to our amazing La Petite Academy educational daycare in Hampton, VA. My name is Deborah and I am the Academy Director. I have a bachelor's degree in education and bring 26 years of experience as a teacher and manager. At La Petite Academy, our
infant child care
and
preschool programs
provide the perfect foundation for learning and child development.
I am very committed to the success of our school and providing area families with the best possible child care. There is no better feeling than hearing from parents how our school has positively influenced their children.
Our school has a wonderful staff of teachers, many of them long-term educators with a background in teaching young children. At least half of our staff have worked in our school with the Hampton community for more than five years, and all are enthusiastic about their roles. Every teacher here is fully committed to finding the best teaching methods and making a difference in children's lives here in Hampton.
Safety and security are of the utmost importance at our school. Every staff member assists in checking identification at the building's entrance, and we make it a priority to recognize and get to know every student who attends one of our programs. All of our teachers are also trained in CPR and first aid.
We truly value our relationship with parents and encourage family involvement in many activities and programs. We know that our school will provide your child with the tools and skills needed to succeed.
If you're looking for an education-driven daycare in Hampton, VA, schedule a tour to see how your child will thrive at our La Petite Academy educational daycare.
A Day In The Life Of Our Students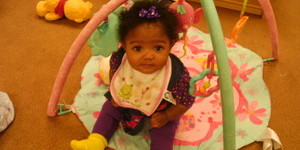 Learn more about how the highly trained teachers of La Petite Academy instill the critical-thinking, social and emotional skills every child needs to succeed in Kindergarten and beyond. All in a safe, nurturing environment.