Charlotte, NC Daycare
917 East W.T. Harris Blvd., Charlotte, NC 28213
Thank You for Visiting La Petite Academy in Charlotte!
Welcome to our educational daycare in Charlotte, NC. My name is Yolanda and I am the Academy Director of this school. I currently have an associates degree in general education, and I am pursuing my bachelor's degree in early childhood education. I have many years of experience as both a teacher and manager.
I truly value the interactions I have with my families and seeing their children learn and grow in our Charlotte community. I feel of sense of accomplishment in personally hearing about our children who go on to become successful because of our early education programs. At La Petite, our
infant child care
and
preschool programs
provide the perfect foundation for learning and child development. The school's staff know the importance of building relationships, taking the time to personally know each child, parent, and family that attends our school.
Most of our teachers have anywhere from 2 to 16 years at our school here in Charlotte. I treat children, parents, and the staff as an extension of my own family, and it's time for you to come and join us! I have an open-door policy and encourage active involvement in all of our events so that families feel comfortable and secure. I believe that the beginning of a child's education is the most important and our child care in Charlotte, NC will exceed your expectations.
We offer an array of programs within our classrooms, including sports activities and community involvement. We also offer parent outreach events monthly, allowing parents and families to get to know their child's teacher as well as other families in the school.
Call us to schedule a tour today and see all that we do!
A Day In The Life Of Our Students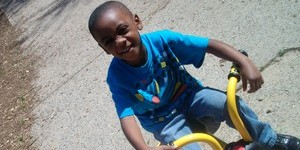 Learn more about how the highly trained teachers of La Petite Academy instill the critical-thinking, social and emotional skills every child needs to succeed in Kindergarten and beyond. All in a safe, nurturing environment.