Cary, NC Daycare
104 Baines Court, Cary, NC 27511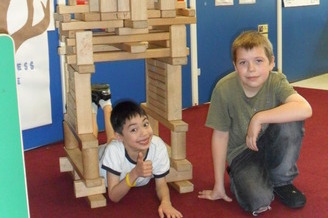 School Age Programs
Our School-Age Curriculum employs a long-term "project approach" that helps our students build deeper knowledge on topics that interest them. Because school-age children place high importance on peer relationships, a large portion of our curriculum is dedicated to working in small groups and developing teamwork.
For more information on our School-Age Program, schedule a tour.
I have had two children registered with La Petite for over 6 years. I feel extremely comfortable leaving my children in the hands of qualified individuals. When I enter the building, the atmosphere is always full of smiling faces. When my oldest daughter started kindergarten, her teacher wanted to know where she went to preschool. "La Petite" was my answer, and the teacher smiled. The best feeling in the world is when my child wants to stay and learn at the end of the day instead of going home with me. Thanks La Petite for all you guys/gals do.
-Valerie M.
Cary, NC
Come Visit Us!