Cary, NC Daycare
104 Baines Court, Cary, NC 27511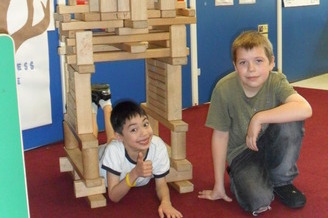 School Age Programs
Our School-Age Curriculum employs a long-term "project approach" that helps our students build deeper knowledge on topics that interest them. Because school-age children place high importance on peer relationships, a large portion of our curriculum is dedicated to working in small groups and developing teamwork.
For more information on our School-Age Program, schedule a tour.
I am thrilled with my decision to put my children in La Petite Academy. We have been there for ten years, and my children have been in every classroom from infants to school age. I am amazed every day, when I pick them up, at how professionally the school is run and how happy my children are.
-Mackenzie M.
Cary, NC
Come Visit Us!