Boca Raton, FL Daycare
10190 Calle Comerico, Boca Raton, FL 33428
Welcome to La Petite Academy of Boca Raton, FL
Hello and welcome to our La Petite Academy educational daycare in Boca Raton, FL. We have earned a 4-Star Rating through the Quality Counts Program. We are accredited by NAC and voted Best of Boca in 2012!
My name is Priscilla Paiva and I am a La Petite Academy Director since 2003. Here at La Petite, we believe in creating an educational environment that is both diverse and enriching in order to set children on an early trajectory toward personal success.
One of our primary focuses from
infant
to
preschool programs
is to teach through play in order to cultivate kinesthetic development in addition to cognitive development. We also make a collective effort to teach critical thinking skills by encouraging children to make their own choices and providing a variety of opportunities throughout the day to express their interests.
Our teachers here are dedicated to providing the highest standards of learning and care for your child. They are all certified in first aid and CPR and are committed to every child that walks through our doors. They have many years of experience and also participate in ongoing training to ensure they are the best in their field.
As Academy Director, I am very committed to our families and do everything I can to ensure that they are happy and are receiving the highest quality care and education. I believe you'll find that we have an excellent program and the best teachers around.
Our programs, staff and outstanding care make us the best choice when it comes to your child's early education. If you are looking for an education-driven child care in Boca Raton, FL, then please call our La Petite Academy today to see how we can exceed your expectations.
A Day In The Life Of Our Students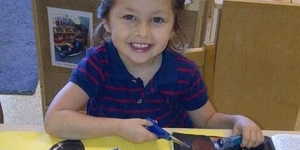 Learn more about how the highly trained teachers of La Petite Academy instill the critical-thinking, social and emotional skills every child needs to succeed in Kindergarten and beyond. All in a safe, nurturing environment.